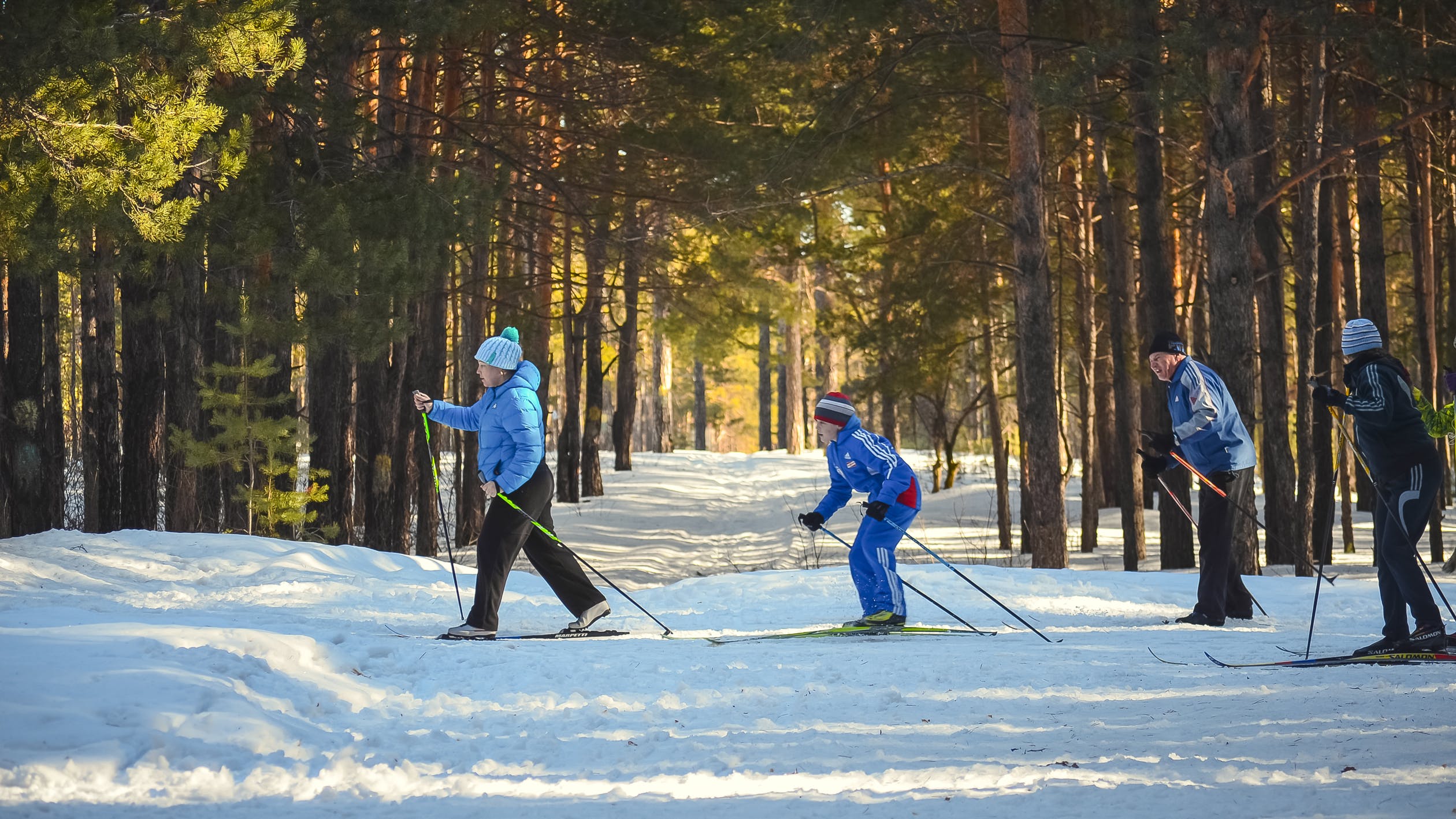 There are many perks to visiting or moving to the rurals of Pennsylvania: You'll find that charming small town feel, you're surrounded by nature and there's less noisy traffic than big cities. The list of benefits could go on but one big plus is the changing of seasons. Nothing is quite as amazing as watching the leaves change and few weeks later, stepping into the crispy crunch of fresh powdery snowfall. Those of us who have lived in wintery Pennsylvania our entire lives are used to bemoaning the never ending blustery weather but for now, let's find a silver lining!
With the temperature dropping and wind kicking up its safe to say that we are in the swing of December and have three solid months left of cold weather. So, let's take a look at what winter activities you and your family can get into to pass the time and enjoy this season! Whether you've bought a lakefront home here in the Lake Ariel community, have a permanent residence in Hawley or plan to come to your vacation home in Milford, Shohola, Greentown or Lords Valley; You're smack dab in some of the best skiing areas available in Northeast Pennsylvania!
For starters you can pack up the family and head over to Big Bear at Masthope in Lackawaxen. Not only do they offer 18 great trails for skiing and snowboarding they also have snow tubing for the family. Check out their tubing schedule expected to start on December 26th. It sounds like a fantastically fun post-christmas outing for the entire family. Big Bear also offers ski and stay packages for those families that like to sleep close to the slopes but don't want the fuss of driving home. If you have kids between the ages of 9 and 17 you can look into their Christmas Camp that falls December 27th-31st. The camp is an afternoon program that allows your kids to meet other skiers and riders their age and ability. It's a great chance to make new friends and fun memories.
If you're closer to the East Stroudsburg area take a look at going to Shawnee Mountain Ski Area. They also offer fantastic ski and stay packages with some seriously gorgeous options for lodging that include plenty of perks. Staying in the Shawnee area means having the luxury of indoor pools situated in cozy mountainside villas and comfy rooms at the beautiful Shawnee Inn. Shawnee Mountain has twenty three slopes and trails, two thrilling terrain parks and a snow tubing run! If you don't want to eat at their five on-site dining locations (all of which offer gluten free menu items) then you can always check out the surrounding offers.
If you're closer to the White Haven area you might consider a trip to Jack Frost & Big Boulder Ski Resort. You might be wondering why two names? That's because this ski area offers two sides of the mountain to play on. In fact JFBB has a really interesting history because it started as an employee club and ski area for coal miners in 1942. Formerly the Split Rock Club on Lake Harmony, it was sold in 1947 and renamed Big Boulder Ski Area. BBSA was the first commercial ski resort in Pennsylvania and had a very special employee, Mr. Josh Guresh. In 1956, Guresh, created a machine that "resembled a lawn sprinkler" that spread crystals that were very similar to real snow and thus the snow machine was born. With snow machines being the popular avenue for creating ski-able slopes JFBB works hard to get their slopes open early. Currently 7 trails are open on the Big Boulder side but in peak season the entire mountain offers nearly 30 trails to have fun on.
If you're a part of the residential community at the Hideout in Lake Ariel you can suit up in your winter's warmest and make your way over to the the Hideout Ski Hill. This isn't some bunny slope like you might be imagining. The Hideout has three trails, a chairlift, a beginners slope, a tubing hill and a skating rink! They have a rental shop for your ski, snowboard and ice skating needs and offer lessons for skiing and boarding!
CamelBack Ski is another great option for getting out on the slopes this season. Located in Tannersville, it's currently got 13 trails open and plenty of fun for your skiers and snowboarders. CamelBack is much more than your average skiing destination. They have spent years expanding and investing in more an of "amusement park" feel. If you're not up for skiing or boarding you can always go tubing or...rip down their Appalachian Express coaster. This little coaster sails through trees and down steep slopes and stretches an exciting 4,500 feet of track. If you're wanting to stay the night then this family friendly resort should be at the top of your list. They offer free admission to their Aquatopia Indoor Waterpark, an arcade and entertainment center, indoor ropes course, mini-golf, laser tag arena, as well as, an adults and kids spa. CamelBack offers group rate and accommodation packages which provide plenty of different options for ski and stay groups.
Is your family closer to the Scranton area? Try Montage Mountain this winter. They've opening this friday with 26 trails including the second steepest slope in the North East. You can take a look at their current holiday sales to get a better idea of the time of seasonal passes they offer. Montage Mountain also partner with local hotels accommodations in the Scranton area. One of their most adorable festive events include breakfast with Santa that includes favorites like scrambled eggs, sausage, french toasts and more. They also will be "cooking up reindeer food" and your kids will have the chance to make ornaments and take photos with Santa. They also collect toys for Toys for Tots.
The last stop on our list is Elk Mountain in Union Dale. They plan to open trails on December 12th with seven or eight of their 27 trails available. After a day on the slopes you and the family can visit their Winter Garden Restaurant for homemade soups, cocktails and other delicious items. They also have offers at the Elk Mountain Cafeteria including hot cocoa and house-made pizza. Elk Mountain has adult and kid's ski and snowboarding lessons and also on site child care if you want a worry free day enjoying your spouse's company. With these ski areas in mind you can plan a fun weekend (or day) of winter sports, leisure and delicious foods.