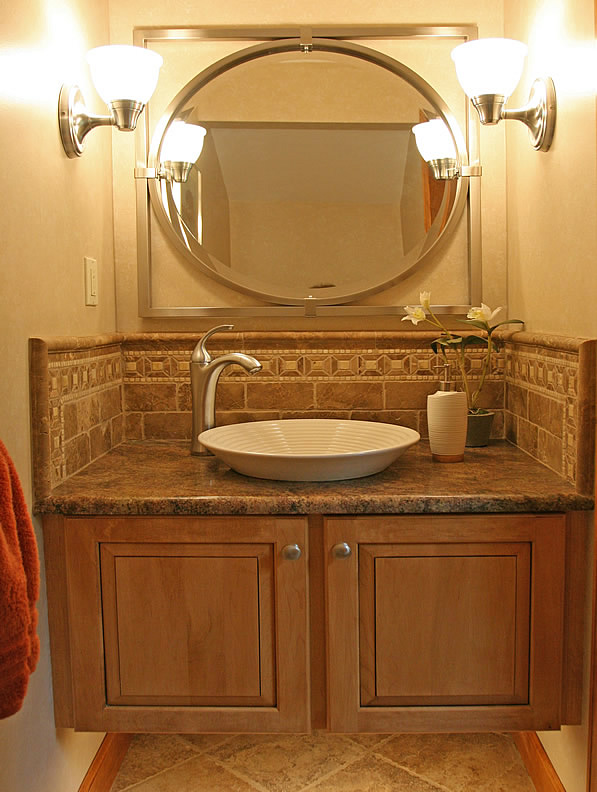 If you're attempting to sell your home to move to a quiet and picturesque area like Hawley, Greentown or Lake Ariel, you want to be able to make the most cost effective changes. You may have moved into your home with a goal of remodeling the bathroom. You might not be sure about what you want to do as a new homeowner! You're not alone but now is the time to a look at budget-friendly ways to revamp your bathroom while adding value to your overall home. If you don't want to work within the parameters of a budget, that's fine as well. But, what's better than saving money while adding more value to your home?
One of the first things you can do when looking to remodel your bathroom is keeping the plumbing in place. You might be tempted to rip up and rearrange where the shower, tub, toilet or sink is but refrain from doing so! It could cost you thousands in labor and plumbing bills. Instead, work with what you already have. In that same vein, don't feel pressured to replace your whole toilet if you don't have to. You can replace the lid and seat with matching new fixtures to upgrade without total replacement. If you have a basic mirror in your bathroom that doesn't have any framing, add some by purchasing some store-bought crown molding.
If you are looking to redecorate with new shelving or a new vanity you can check out local salvage shops like Good Will of the Salvation Army. Those old shelves painted and hung for a fresh look. If you find a dresser or vanity you can follow DIY instructions online to fit the top of your sink and make room for the plumbing. It's a great way to create a talking piece for the bathroom that's uniquely its own. You won't be finding a vanity like it in a big supply chain like Lowes. If you are interested in giving your walls a new feel with a fresh coat of paint it could go a long way in adding value. Also, as an alternative to expensive tiling, you can use reclaimed wood to create an accent on the walls.
Another way to expand upon your bathroom is allowing natural light to flow in. If you have a large or small window allow it to shine in! If you don't have windows in your bathroom or only a small one then focus on getting good lighting fixtures that emphasize the light being thrown. Having good lighting is one thing buyers look for when they look at a home's bathrooms. If you're working on a really limited budget and want to have the wow factor you can go with just focusing on the countertop. If you want to splurge on one item that can change the whole game, it's your counter. Buying a slab of granite can take your bathroom from drab and boring to a worth wise investment. Lastly, one final way of working on your bathrooms within a budget is to look for leftovers. Search your local online markets on Facebook, eBay or Craiglist for people who are trying to sell off their extra tiles. They will want to move their unused pieces and you can use them to upgrade your shower without spending a ton.
Also, when buying a new home or vacation home do not stress out, live with what you have until you can make the choice and not rush into it!