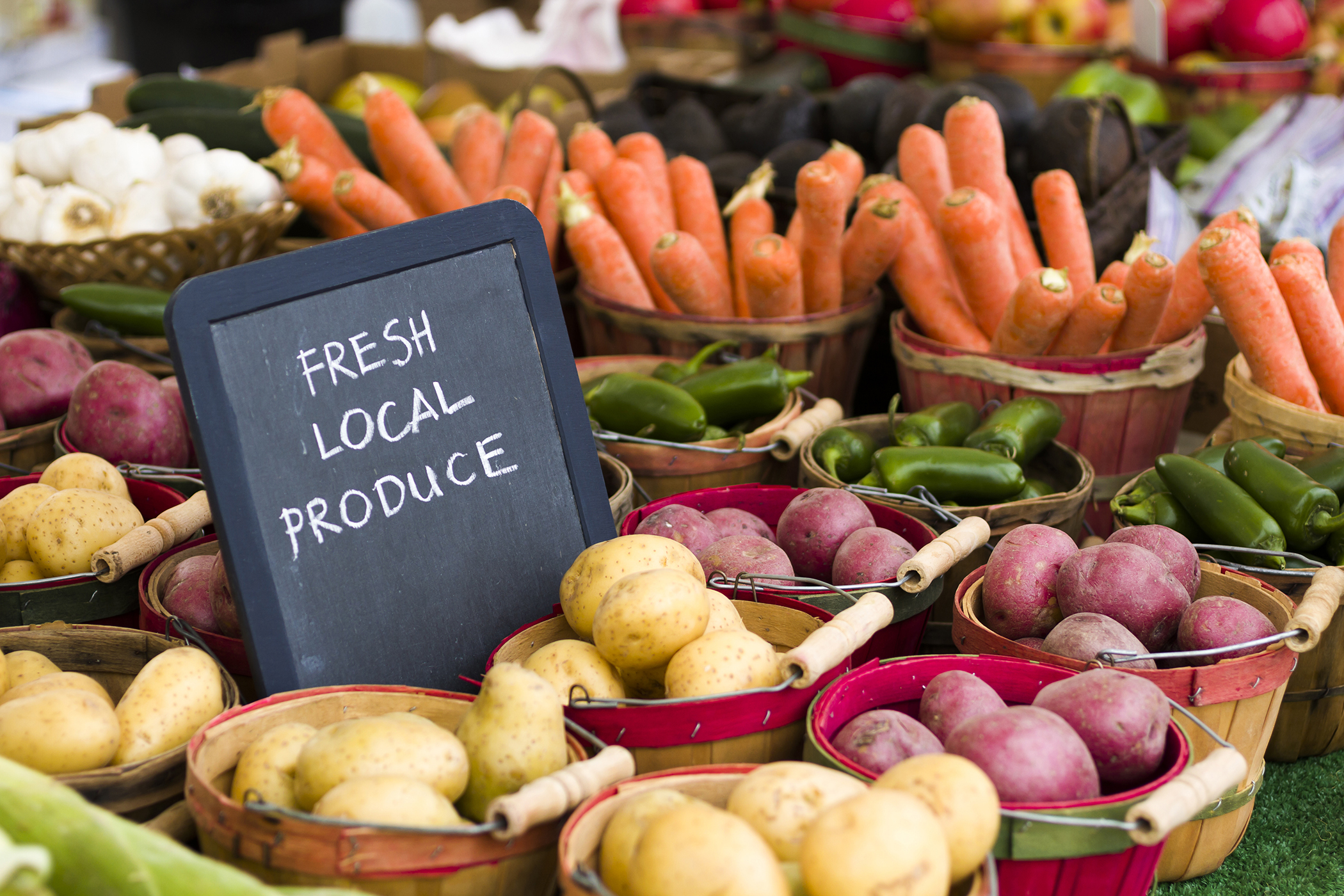 Eat local. Being close to the food we eat has become increasingly important. As consumers of food, we now care about where our food comes from and who grows it. There is a big focus on healthier lifestyles and an exploration of eating seasonally. Farmers' markets are popping up everywhere, with farmers and local artisans taking center stage. Customers can explore new vendors, sample fresh produce and engage with other people in their community. It's during these farm market moments—meeting and talking with the very people that grow the food you're buying—that a visitor is captured and becomes a customer.
Come in from the bitter cold of winter and enjoy a lively farmers' market here in down town Honesdale at The Cooperage! The market will be filled with homemade goodies, locally grown produce and fresh baked goods.
Enjoy farm to table eats from Anthill Farm Kitchen, locally grown produce and other artisan goods.
The Main Street Farmers' Market will continue bi-weekly: February 3 | 17 March 3 | 17 | 31
Callicoon's Farmers Market
Callicoon is a 'producer only market' meaning all vendors either grow or produce their own goods and operate within 75 miles ensuring patrons are only purchasing the freshest, highest quality, locally produced goods. When you shop our farmers' market, you help support a local economy, keeping money within our towns and communities.
November 13 - April 29
8 Creamery Road
Delaware Youth Center
If you are looking for restaurants that feature locally-grown/sourced foods please check out the restaurants below!
Hotel Fauchere - Milford, PA
Dyberry Forks - Honesdale, PA
The Settlers Inn - Hawley, PA
Glass. Wine. Bar. Kitchen - Hawley, PA
The Heron- Narrowsburg, NY
Henning's Local- Cochecton, NY
Cafe Adella Dori- Callicoon, NY